Are you looking to improve your outdoor living area? If so, you'll find you have many options when doing so. From adding a porch to installing a gazebo, the ideas are limitless. Following are some projects we have completed for clients looking to achieve this goal.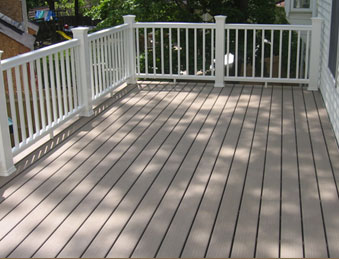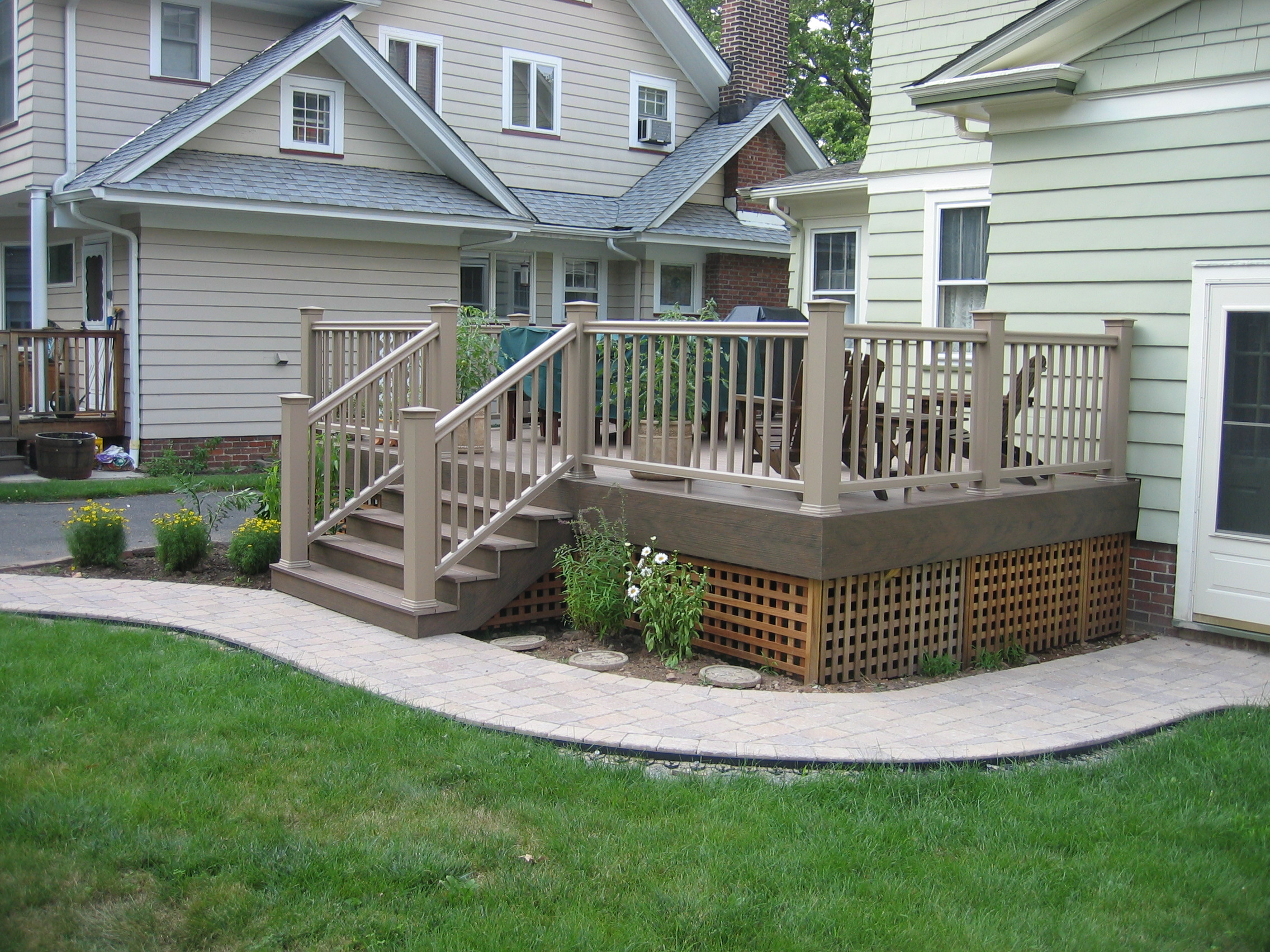 Wooden Decks
Wooden decks enhance the outdoor living area of any home and add value to the property. The natural look complements the surroundings, and different woods may be used to add to the overall appeal. The area may be used to entertain family and friends or simply as a place to relax after a hard day at work. It's all a matter of what the user prefers. Best of all, there is very little maintenance required with this type of deck, and it often helps to make the property more enjoyable, as it can correct unevenness in the landscaping.
Vinyl Decks
Homeowners with limited time may opt for a vinyl deck, as minimal maintenance is required when this option is selected. Vinyl offers great durability, and it won't fade over time. There's no need to stain it regularly, as one must do with a wooden deck, and a simple pressure washing will keep it looking great for years to come. Furthermore, vinyl is insect resistant, which is of concern to many homeowners who don't want to encourage termites and other wood-loving insects on their property. It also won't rot, peel, corrode or blister, thus it's a solution every property owner should contemplate.
Elevated Vinyl Decks
Some properties lack yard space, and this can be of concern. With the help of an elevated vinyl deck, homeowners find they can increase this living space, get the benefits of a vinyl deck and enjoy their residence more. Owners find this to be less expensive than adding on to the home, as the right construction allows the area under the deck to be used for many different purposes, including entertaining when the weather isn't cooperating. It also is of help when drainage is an issue, as it minimizes or completely eliminates puddles in the yard.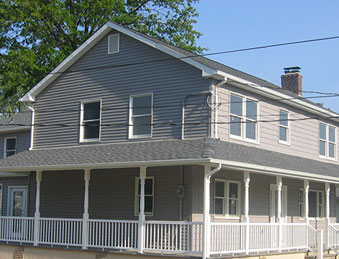 Porches
The addition of a porch to the front of a residence increases the property's curb appeal. Furthermore, it provides protection from the elements while increasing the value of the property, and the same is true when a homeowner adds a porch to the back of the home. One benefit of adding a front porch is it encourages neighbors and friends to visit, as they have somewhere to sit, relax, and enjoy the company of the family living in the home.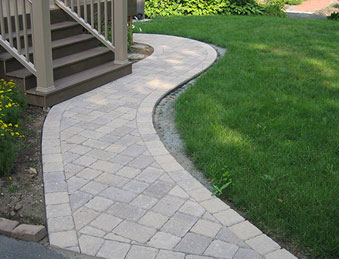 Patios and Walkways
According to HGTV, walkways add a focal point to the landscape and increase the value of the property. The addition of a patio to the yard also increases the value of the property, and homeowners find they recoup approximately 90 percent of the cost when they choose to sell the home. In addition, a walkway helps to ensure the safety of all who visit the property, as they won't need to walk over rocks or mulch to move around the property. Use these items in a walkway can lead to trips, falls, and injuries.
Stonework
Stone is incredibly durable, thus homeowners should always consider this option when making improvements to their homes. Stonework helps to clean up the lines of the yard and ensures yard care products remain where they are placed. The beauty of the stone is an added benefit of choosing this option, which works in the majority of landscapes, and the curb appeal improves significantly.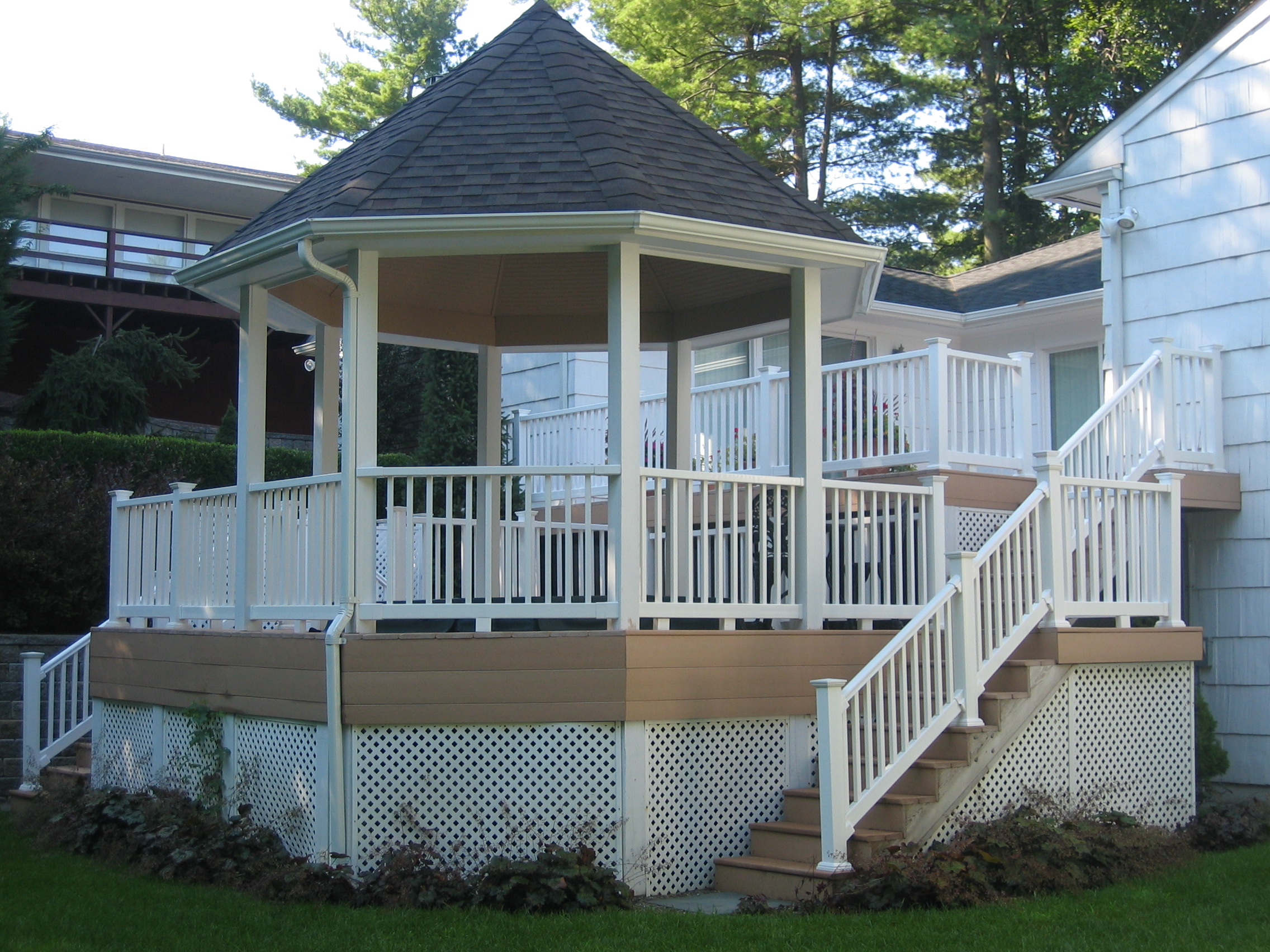 Gazebos
Decks are an outstanding way to enjoy an outdoor living area, yet they typically don't protect users from the elements. When this is an issue, consider adding a gazebo to the area. Depending on the construction and how much it is enclosed, a gazebo makes it possible to sit outside and watch the weather in all its glory, whether it be rain, sun, snow or wind. Add a hammock or incorporate some child playthings, and this outdoor feature may become the most popular one with the entire family. It's that useful.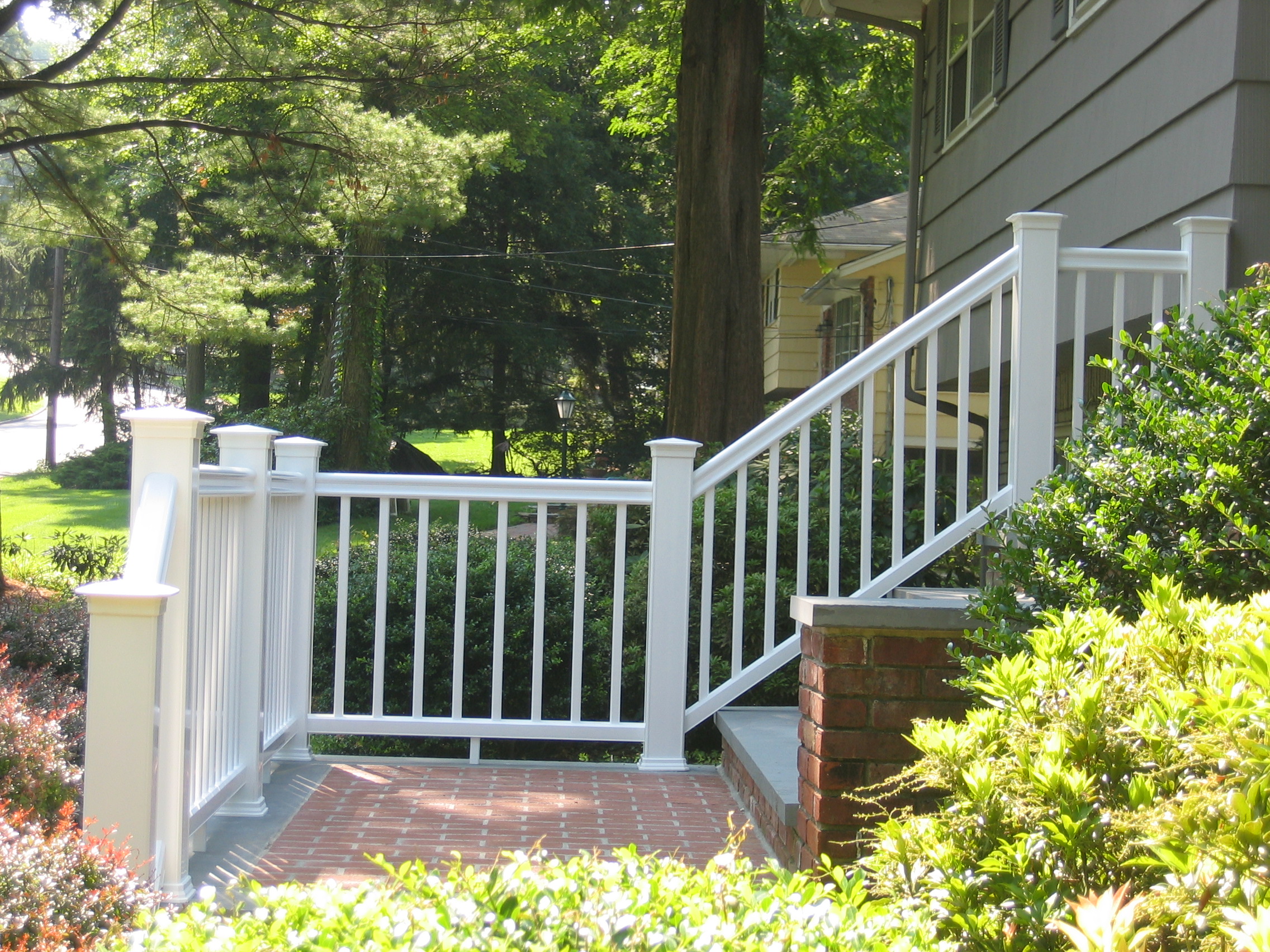 Railings
Railings serve as a barrier for a porch or deck, thus they should be considered with every home improvement project of this type. With many different decorative styles to select from, every homeowner can find one that truly enhances the outdoor feature and complements the architecture of the home. There is no longer any need to settle for a plain railing and, regardless of which type is ultimately chosen, it adds to the safety of the property, which needs to be of concern to all homeowners.
Contact us today to discuss what you have in mind or ask for help in planning your outdoor living space. We'll work with you to create a haven you enjoy returning home to each and every day. Our sample projects merely provide an idea of the type of work we complete. We can take your unique dream and turn it into a reality.